Links:
The links provided here are only meant for "Bereans". That means you will have to study and pray and decide what is in harmony with the Word and what is not. If you do not intend to do this we suggest you do not use this page. Just because a link to a website appears here does not necessarily mean that we endorse or agree with everything on that website. We provide these links because we have found them to contain much useful material that has been a blessing to us ... a blessing that we wish to share!
---
Revelation1412.org YouTube Channel
Don't forget to subscribe!

 Revelation1412.org Facebook page 
Don't forget to like us!

 Living on Pulse ... the yummy blog!
Join the parenting study group.
If you would like to link to us click here.
---
Present Truth: http://www.presenttruth.info/
Coming Home Ministry: http://cominghomeministry.org/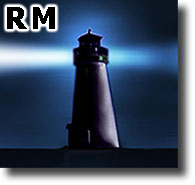 Restoration Ministries: http://restorationministry.com/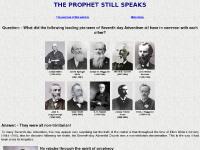 The Prophet Still Speaks: http://www.theprophetstillspeaks.co.uk/
In The Heavens: http://www.intheheavens.org/
The Sword of Elijah: http://swordofelijah.org/
Revelation Messengers: http://www.revelationmessengers.com/
Theos Institute: http://theos.institute/
Websites by Margaretha Tierney (Remnant Messages):
http://www.ourprophetsaid.com/
http://www.nicaeaandtheworld.com/
Present Truth: http://www.presenttruth.info/
Restoration Ministries: http://restorationministry.com/
Coming Home Ministry: http://cominghomeministry.org/
The Prophet Still Speaks: http://www.theprophetstillspeaks.co.uk/
Revelation Messengers: http://www.revelationmessengers.com/
The Ten Commandments and other sites: http://www.trinitytruth.org/
http://www.the-ten-commandments.org/
---
OTHER LANGUAGES:
Divina Vindecare (Romanian): http://www.divinavindecare.ro/Divina_Vindecare/Home.html
Istina Ministry, NFP (Croatian): http://www.istina.us/